BRAND NEW "GUS-Tees" inspired by the one-&-only Gustard Bellue!
We personaLLy LOVE ❤️ LOVE ❤️ LOVE our GUS-Tees. They're super special! After all, we've had so many reminders lately about how long we've been "doing this", we thought we'd take 1 more step to immortalize our sweet GUS & the BMTs - all in the name of Joy & Music, Fun & Love! Did you ever have the chance to meet Gus? Listen to our song about him called "Gustard Bellue" & hear him and some of our nieces & nephews singin' together on the song's special ending. Awwww!
Here are the GUS-Tees! Get yours from the SHOP.
WEAR LOVE.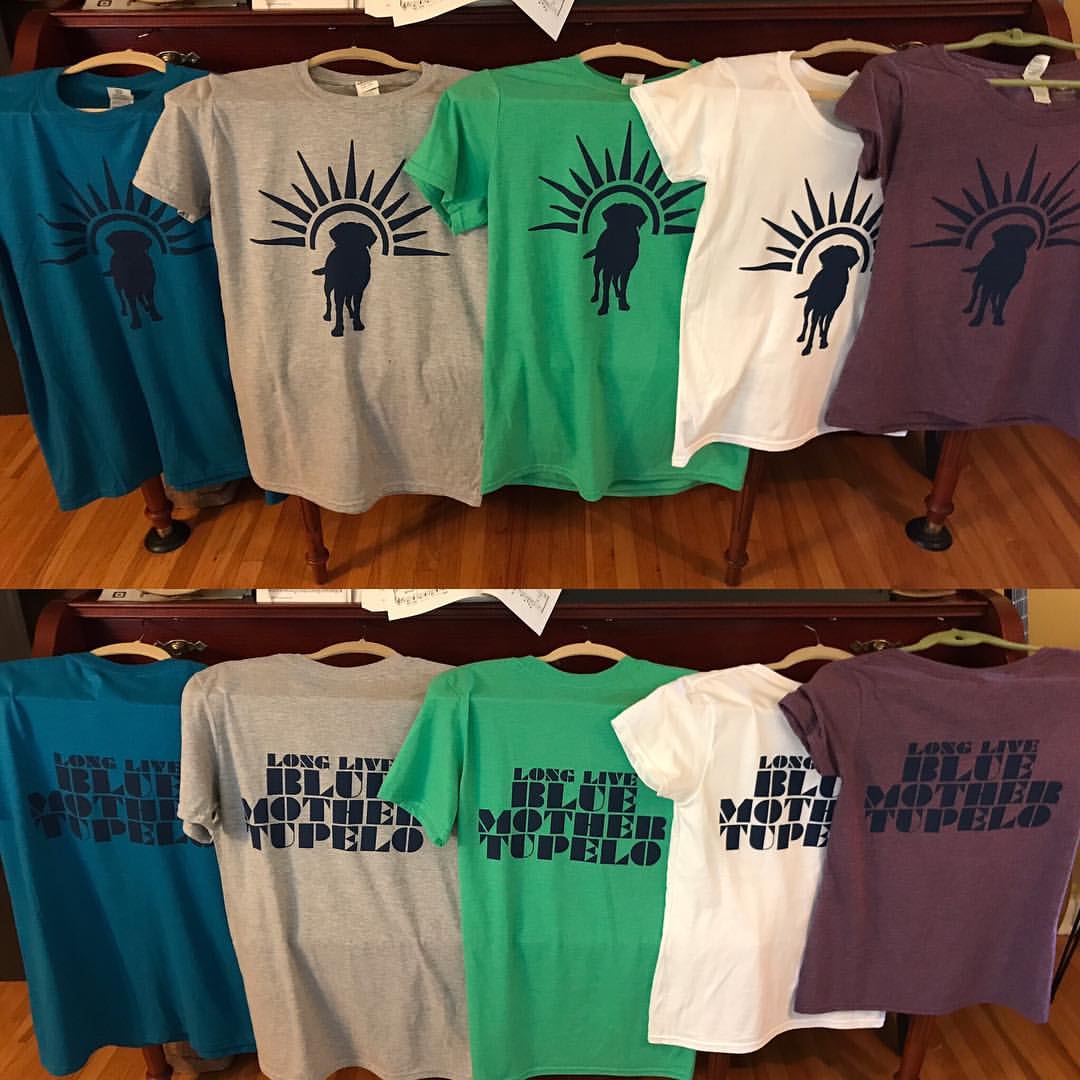 About GUS:
Back in 2003, Micol's sister called saying that a man knocked on her door & asked if she could "take him". She did & within a week we drove over to Greenback, Tennessee to pick him up & bring him to his new home. We KNEW he was meant for US! He was skin & bones, rail-thin with his sweet little head sunken in from starvation. Before he came home with us, a vet supposed his age to be around 2 or 3 years & that precious vet "said a blessing" over him. Well, he was a blessing for sure. We named him Gustard Bellue Davis.
Gus lived to be 16 or 17 years old and was laid to rest at the end of May this year. In his life's tenure, he toured many thousands of miles with us, shared the stage at our shows from time to time, hunted possum, had a song written about him called "Gustard Bellue" with his happy howling captured on recording, & was filmed on the video with us for "Put Your Head On My Shoulder" from the movie Daltry Calhoun. He was even written about in the Franklin, Tennessee newspaper about the filming of that video & the movie in 2005.
Gus is terribly missed, but he has a garden in the backyard where love still grows ❤️
Watch "Put Your Head On My Shoulder" & look for Gus xoxo